La Trobe Financial is Australia's leading credit specialist and oldest non-bank lender with over seven decades of proven credit management. La Trobe Financial has funded over A$36 billion of investment quality credit for more than 250,000 investors, including large global institutions, Australia's major banks, family offices, fund managers and 55,000 everyday investors in its credit fund.
These relationships provide real time insight into global and domestic markets and augment the data La Trobe Financial receive from the $12 billion in investment grade assets that they originate annually.
Website: latrobefinancial.com.au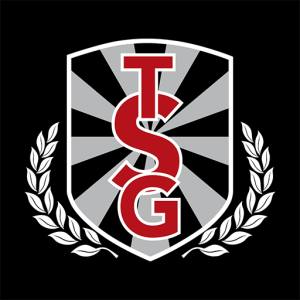 The Sporting Globe Bar & Grill ® is a hospitality and sports entertainment brand with a mission to be Australia's most loved sports bar and grill. The business offers quality dining and a large range of beverages in a welcoming atmosphere with the ultimate sports fit out. The brand has been recognised as a leader in venue sporting entertainment by the Australian Hotels Association and Fox Sports, voted Best Sporting Entertainment Venue. The Sporting Globe ® is growing both with 17 venues across Australia including Victoria, Western Australia & Queensland with company venues and franchise partnerships now available.
Website: sportingglobe.com.au
SEDA Group is an applied learning education provider, committed to changing the lives of young people through individual learning and industry experience.
SEDA is a progressive education organisation, highly regarded for how it empowers, supports, and believes in young people. SEDA staff are committed to:
Walk alongside and invest in the individual journey of each young person;
Connect young people with industry, mentors and practical learning opportunities to develop work ready skills;
Help young people develop the personal qualities and skills to be confident and to reach their full potential.
Website: seda.edu.au