Thank you again for your support of our evening with Josh and Warrick Giddey, and my apologies for the lateness of this email. We posted on socials that, due to the current lockdown in Melbourne, the event has been postponed to Tuesday 22nd June, which is 2 days before Josh flies out.
Given the circumstance, we've been able to give ourselves as good a chance of being out of lockdown / restrictions as possible, while also being as close to the Olympics and Draft as possible.
Also, we do have very limited tickets remaining (approximately 20), so please feel free to invite a couple of extra friends along 😊
I look forward to seeing you all there on the night (fingers crossed!).
**RESCHEDULED EVENT DATE**
Well, this extended lockdown got us, but thanks to the Josh and Warrick, and The Sporting Globe, we have been able to reschedule our pre-NBA Draft evening to Tuesday 22nd June at 7pm.
Josh leaves for his Olympic preparation and the NBA Draft in the days after, so this is the last chance you will have to hear from our next NBA star before he's gone!
We have very few tickets remaining, so please get yours here before they're gone
*full refunds will be given in the event of COVID prohibiting us holding the event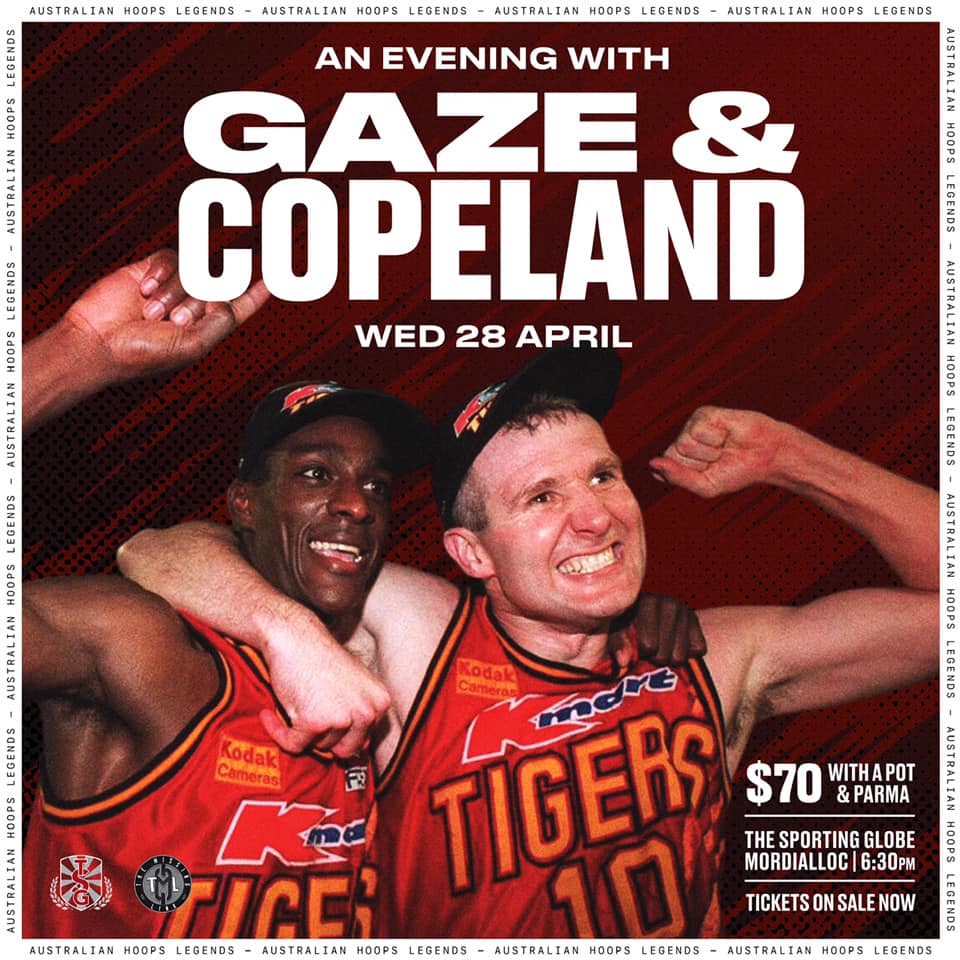 Gaze & Copeland
It's great to see basketball nights starting to pop up around Melbourne. Not sure the NBL has seen a more iconic duo than these two.
What a great night! Basketball fans, basketball royalty, basketball stories. Amazing to see the connection with the history our sport strong enough to sell out a venue on a Wednesday night!
Huge thank you to Drewey, Copes and Liam